How and Why Youth Will Save the Planet, by Jack Dalton, Kid Conservationist and OURF Youth Ambassador.
Our future - kid's future - is crumbling before us, and us kids are the ones that can ultimately save our world. Youth are extremely motivated to help conservationists and their work now more than ever because our planet is falling apart faster and faster every day. If we don't help our world now, it might not be there when we grow up. Because of this, many young boys and girls are already making changes and convincing others to help them. If youth continue helping our world and inspiring other kids to join them, we might be able to turn around the planet's fate after all.
So many inspiring youths are already helping our world and our environment, some of who I became connected with when I was named a Top 20 Finalist for the first-ever TIME Kid Of The Year. It was amazing being in the Top 20 because I got to see many kids that are already making a big difference in our world. For example, Ian McKenna, who grows and cooks his own food to donate to Katie's Krops which helps to battle world hunger, and Elijah Lee who is a social justice activist speaking up about child abuse and cilvil rights, are making a BIG difference in our world. There are also other youth in the Top 20 who are fighting to protect our planet and inspiring change. Some of these kids include Ryan Hickman of Ryan's Recycling, who has been helping the environment since he was little, and now owns his own recycling business and Chloe Mei Espinosa who started Skip the plastic straw, encouraging people to - well - skip the plastic straw, to reduce plastic in the oceans, and to spread education. And, incredibly, this is just a small handful of examples of youth who are already making our world a better place.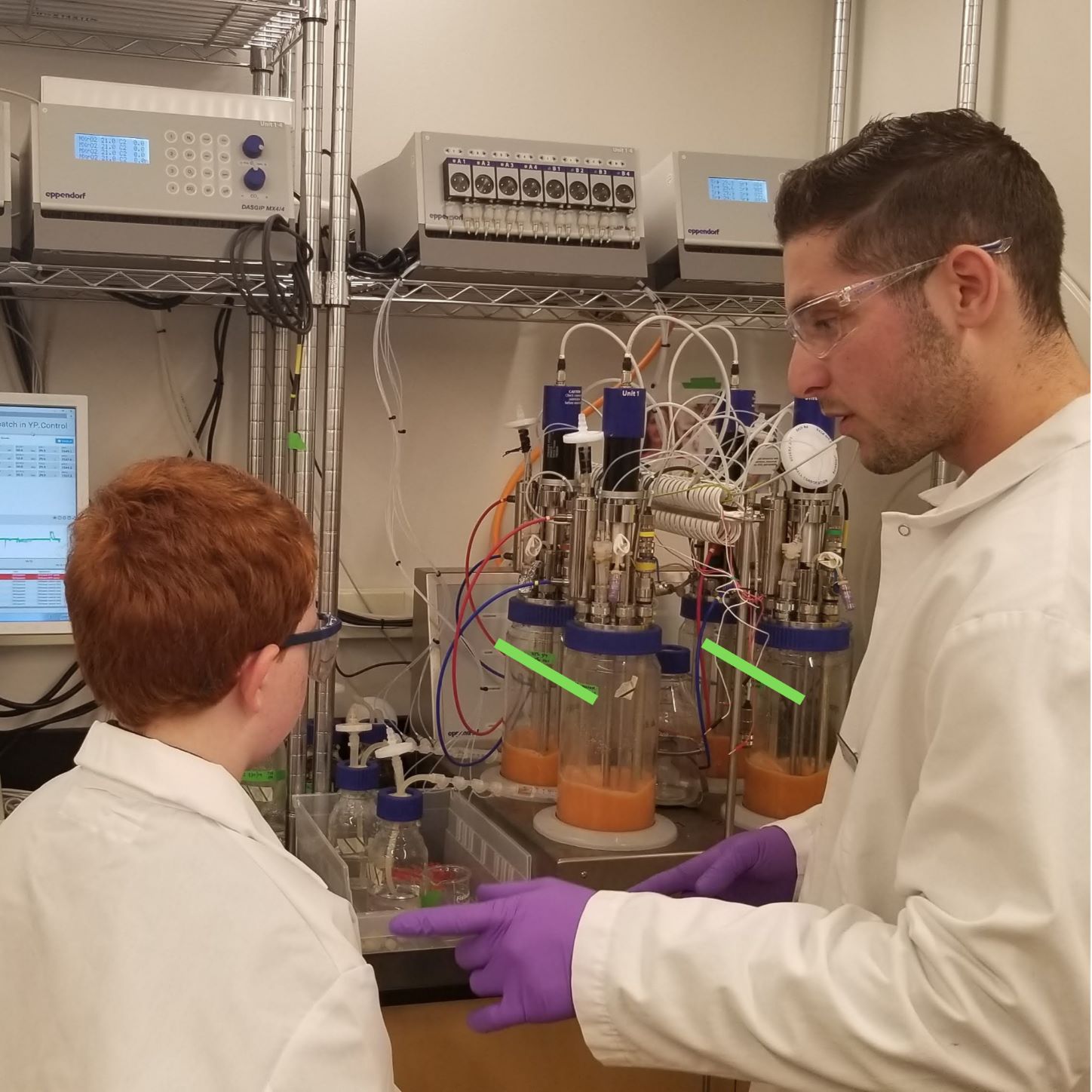 I visited C16 BioSciences in New York City where they are creating an alternative to palm oil that doesn't harm my favorite animal, orangutans. December 2019.
Do you want to help the environment like these kids, but don't know how? Well, there are many ways you can help, just like the kids who are already making a change. You can talk to people, and educate them about issues regarding the environment that you care a lot about. This is one of the things I do most as the Kid Conservationist, through my YouTube channel and presentations around the globe. You can also check food and items that you buy, to see if there is an ingredient that can harm animals or the environment, like palm oil, that causes deforestation (this is called being a smart consumer). Palm oil and deforestation is the issue I am most passionate about standing up to, because I want to help get orangutans off the endangered species list. It is important to find your unique passion and take action on it. Find out what you can do to help your favorite animal from conservationists and animal experts. Everyday actions, like picking up trash, or organizing a beach clean-up go a long way. Those are just a few ways kids can help save our planet, and there are many, many more.
Getting your hands dirty and into the action is what it's all about! I visited the Clean River Project in Massachusetts to help pick up trash in the waterways for a day. April 2020.
Let this be your call to action to start helping animals and our environment. Remember the kids who are already making a difference. Continue to make new changes, encourage others to help you, and take direct action, just like them. We NEED your help, kids, because WE WILL save our planet with our everyday actions and inspiration. What can YOU do for our environment today?