Trees can, like sponges, help sequester carbon and thereby reduce the impact of man-made CO2emissions. Locally, trees provide habitat for wildlife, food for people and animals, and stabilize the soil. A gift of a tree lasts for generations.
Working in conjunction with its Indonesian and Australian partners, OURF is providing the public with an opportunity to help with  planting and maintenance of trees in Sumatra through an Adopt-a-Tree Certificate Program: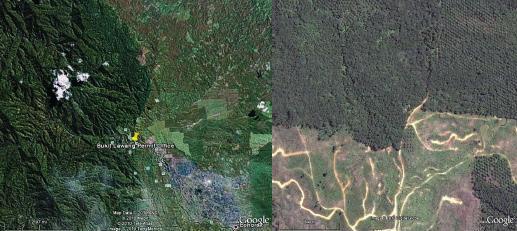 Planting trees to contribute towards the reforestation of land adjacent to orangutan habitat. The Orangutan Caring Foundation of Indonesia has permission from the Forestry Department to plant trees on 10 hectares of degraded land within Gunung Leuser National Park as well as on buffer areas near villages next to the park through the MECU program.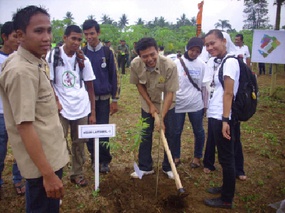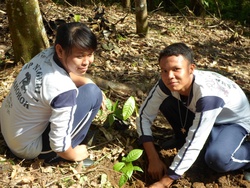 You can help OURF support the tree planting activities being carried out by the Orangutan Caring Foundation and the MECU team. You can choose how many trees to plant and the recipient of the tree-planting certificate.