Welcome! My mission is to inspire others to preserve this beautiful planet through positivity and curiosity. I have been in conservation for the last 7 years, inspiring people of all ages to explore their wild spaces and their own imagination.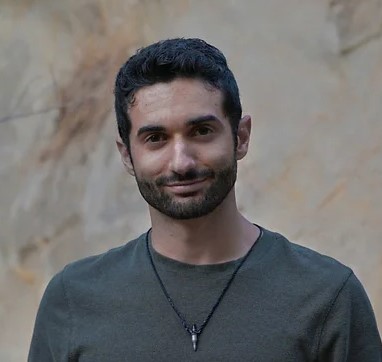 I have traveled to 22 countries, and have taught environmental education in 5 different states. Backpacking through India or rock climbing in Viet Nam, I am always in search of the next adventure. I enjoy hosting OURF charity events and have consulted on creating the OURF educational app where kids of all ages can learn about the rainforest and our friends, the orangutans!
Also, I am a professional athlete, appearing on American Ninja Warrior 3 years in a row, as a multi-year National Finalist. I am passionate about the rainforest and preserving wild spaces because they are free spaces that allow us to connect with nature and explore new activities. As a lifelong rock climber, archer, and certified backpacking guide, I want to share my next adventure with those who wish to be inspired by the beauty of the natural world!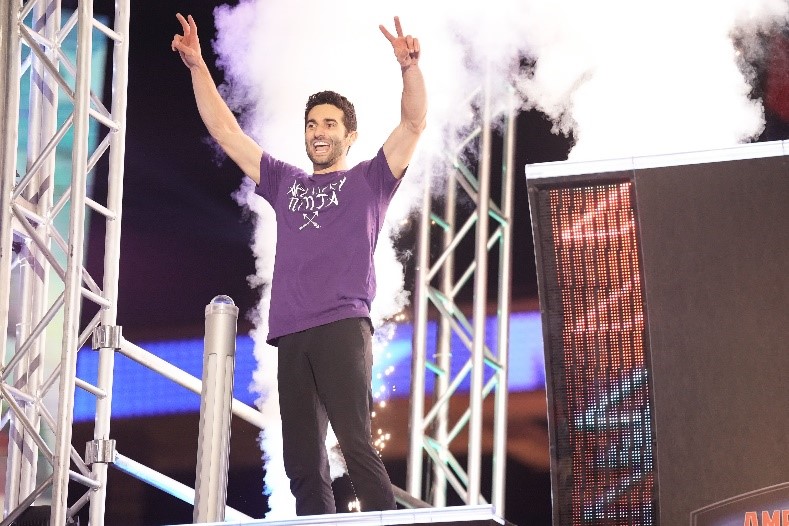 Anthony competing on American Ninja Warrior
I fell in love with the OURF mission when first attending a charity event in San Diego, where I met the incredible volunteers and saw what good the foundation has done educating and preserving stewardship worldwide. Since orangutans are my favorite animal, I am thrilled to be a part of the OURF family.
Currently, I am working in Lake Tahoe, CA as the Director of Communications for the Tahoe Rim Trail Association. I also run the Orangutan Podcast (OURF's podcast) with OURF's founder Gary Shapiro, where we talk about the wonders of nature and the adventures that await deep in the heart of the rainforest. I love to communicate with fellow nature advocates and love to talk all things conservation!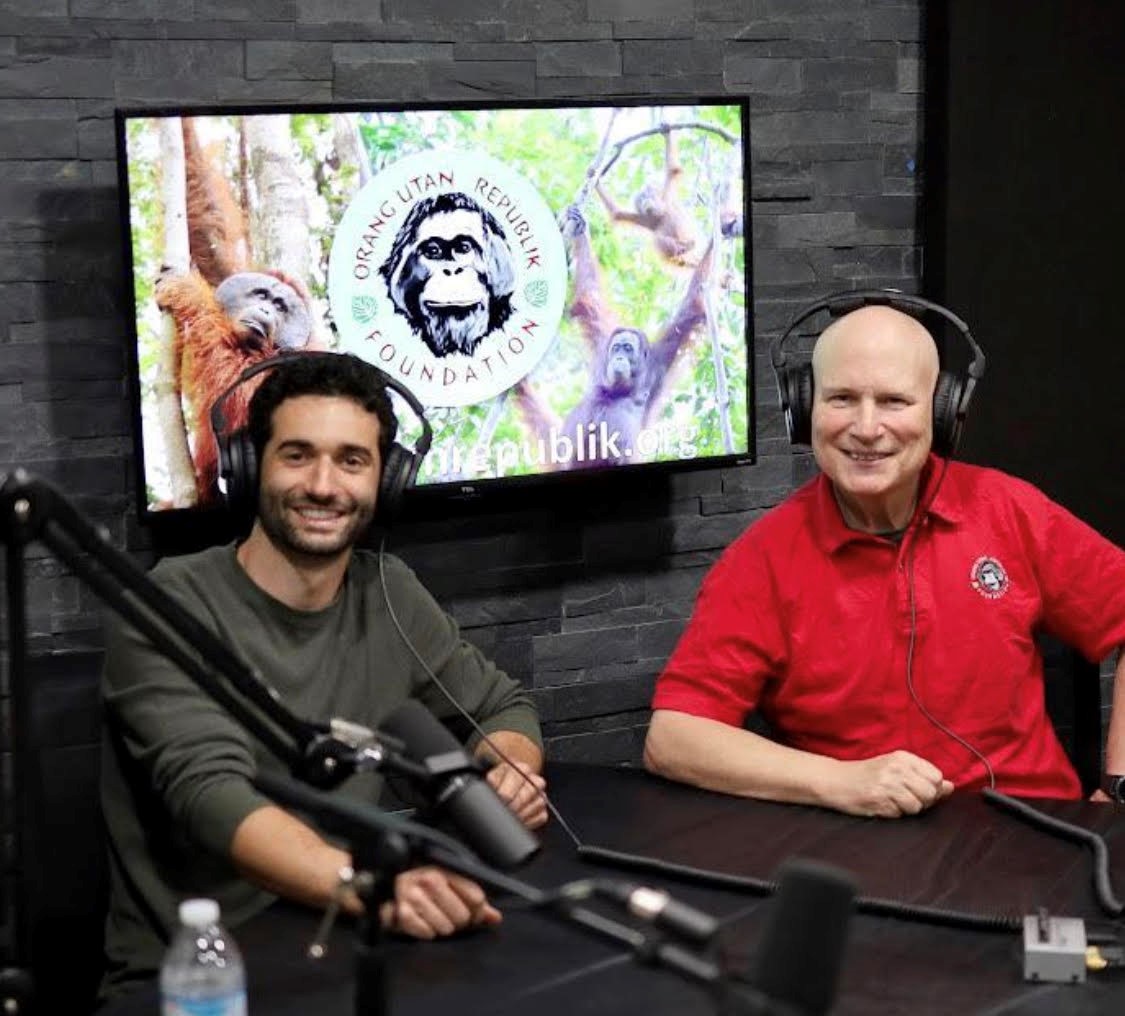 Anthony and Dr.Gary Shapiro recording an OURF podcast
Feel free to check out my links below and I hope to meet you at this year's Pongo Awards in Santa Monica on October 14th, 2023.
Thanks!
Anthony
OURF Podcast: https://rss.com/podcasts/torangutanpodcast/658583/