April 22 marks the 52nd annual Earth Day. This year's theme is "Invest In Our Planet. What Will You Do?" The official theme is focused on engaging the more than 1 billion people, governments, institutions, and businesses who participate in Earth Day to recognize our collective responsibility and to help accelerate the transition to an equitable, prosperous green economy for all.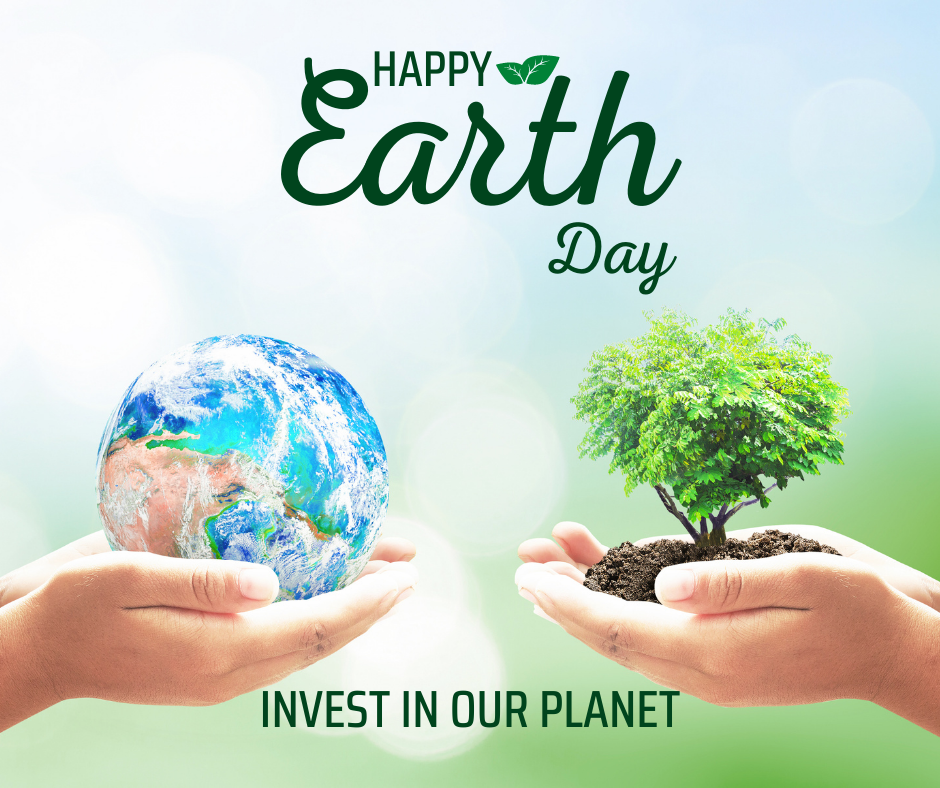 According to Earthday.org, "More than 1 billion people in 192 countries now participate in Earth Day activities each year, making it the largest civic observance in the world." While it has been over 2 years since the Orang Utan Republik Foundation has participated in an outreach event, Development Director, Nicky Massara hosted an OURF booth at La Mesa, California's Earth Day event on April 9th. She was able to meet several eco-conscious individuals and families and share OURF's mission, program details, and how our supporters are key to saving the orangutan as well as ways we can all get involved. NBC San Diego meteorologist Dagmar Midcap also stopped by the booth to lend her support.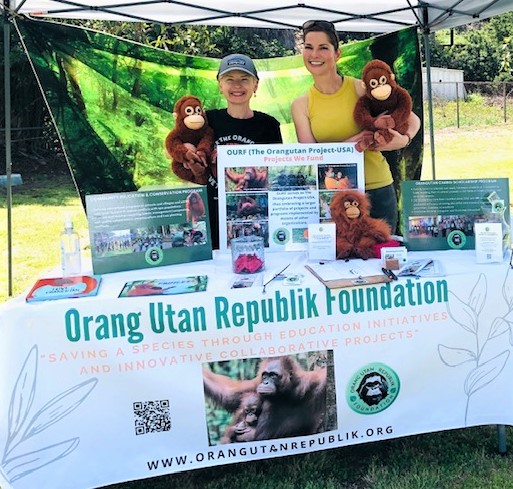 Nicky Massara and Dagmar Midcap at OURF's 2022 Earth Day booth
Today and every day, we invite you to be a part of Earth Day and to help further climate action across the globe. The official Earthday.org website lists 52 ways to invest in our planet and the Orang Utan Republik Foundation also offers many eco-friendly solutions:
Plant a tree or a forest. This Earth Day, you can combat deforestation and #InvestInOurPlanet by planting a tree. This simple action helps reforest land where palm oil meets the orangutan habitat. Become an ambassador of the forest by planting a tree today!
Go on an Ecotour with the OURF! The 14-day trip (December 30, 2022 - January 12, 2023) is within and between the forests of Central & East Kalimantan (Borneo) where the group will see orangutans in their natural environment, visit the local people, and witness the changes to the rainforest ecosystem. This excursion is hosted by Dr. Gary and Inggriani Shapiro.
Be a responsible consumer and only choose products that use sustainable palm oil. By learning to identify palm oil and its derivatives, you can stop purchasing products that have contributed to illegal forest clearing. A great way to start this journey is by downloading a smartphone app such as the Sustainable Palm Oil Shopping app. Simply scan the barcode of a product to find out if it's orangutan-friendly.
There is so much more we can all do on Earth Day and every day to help improve our precious ecosystems. Some of these actions are simple things. The collective strength of our actions can make a difference!