Joining the Orang Utan Republik Foundation's Volunteer Program has been a meaningful way to do my part in helping to spread the message about orangutans and key environmental issues.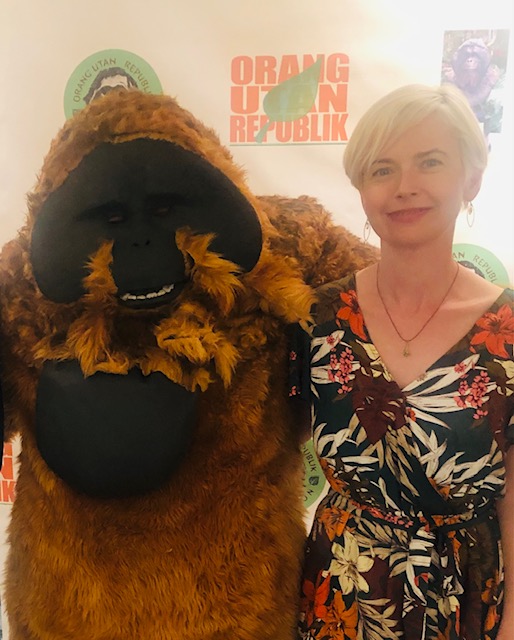 I felt like it was serendipity last fall when I connected with Dr. Gary Shapiro after seeing a post for a volunteer Development Director position. I was thrilled, as I love orangutans and am passionate about their survival, and thought my project management and communication skills would be a good fit for the position.
I have to say joining the organization right before last year's Pongo Awards was very exciting! The weeks leading up to the event were filled with virtual meetings where everyone contributed their ideas and chose projects and tasks they were most interested in. Fortunately, I was able to drive up to LA from San Diego to attend the event and meet everyone from the online meetings, plus all the wonderful attendees. It was invigorating to connect with so many people that care about orangutans, their environment and the people of Indonesia.
Throughout the last year, I have continued to work with Dr. Shapiro as well as many talented volunteers to accomplish our goals and help communicate OURF's mission and advocate for the 'person of the forest', who so desperately needs our help.
It is a goal of mine to be able to go see them in their natural habitat someday but volunteering in the meantime helps me stay connected.
OURF has so many exciting projects in the works. Is volunteering something you would have been thinking about? It's such a great way to connect with people that have similar interests. There are so many ways to get involved, both in person and virtually! If you are ready to turn your passion into action please reach out and let's have a conversation.
Thanks and happy International Orangutan Day!
Nicky Massara
Volunteer Development Director
nicky@orangutanrepublik.org