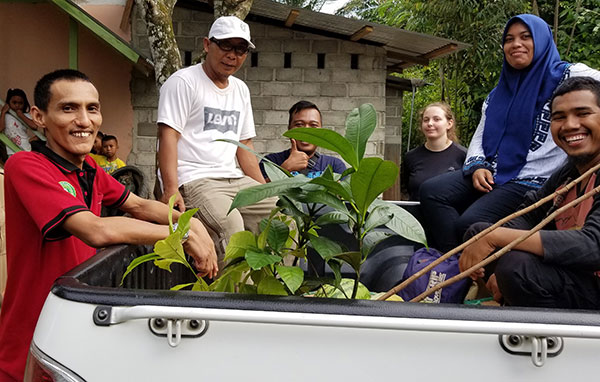 Help unlock matching funds for reliable transportation. With your help, we can reach villages, educate more people, and conserve Gunung Leuser National Park.
Orang Utan Republik Foundation helps small conservation education organizations in Sumatra build capacity and carry out community conservation programs in villages near the boundaries of Gunung Leuser National Park.
As of 2020, we've committed to supporting the newly-created Sustainable Green Sumatra Foundation (YSHL) over the next 5 years. That includes helping them acquire a 4-wheel drive pickup truck to access the field locations where they'll deliver education programs, provide training in sustainable livelihood alternatives such as beekeeping, and plant trees. The truck is crucial to carrying out these programs in remote locations safely and in a cost-effective way.
Your donation counts twice!
We're looking for donors of all levels to help raise $40,000 to purchase, outfit, insure, and maintain a reliable vehicle for YSHL. When you donate, one of OURF's generous board members will provide matching funds, so your donation will have double the impact!
We'd like to fund this campaign as soon as possible so our teams can get out in the field on a regular basis. Can you help us?